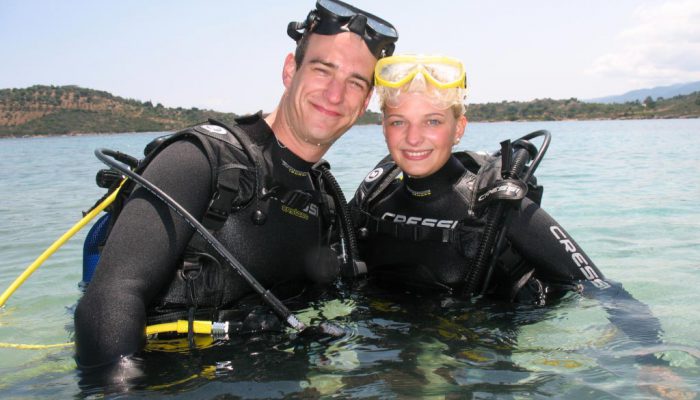 Scuba Diving Sithonia Halkidiki
If you are beach lovers you can enjoy the seabed area by scuba diving.
Even the rich marine environment of Sithonia Halkidiki can provide pleasant surprises for lovers of fishing.
Snorkeling Activities in Sithonia Halkidiki,
You can enjoy most of the beauty of underwater Sithonia by snorkeling on the surface of its crystal clear waters. Learn all the snorkeling techniques from your instructor.
BOOK ONLINE
Discover Scuba Diving course in Sithonia Halkidiki,
is ideal for those who want to try a real scuba dive without being certified as divers. Enjoy a complete dive, under the guidance of your scuba diving Instructor.
BOOK ONLINE